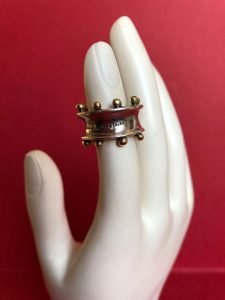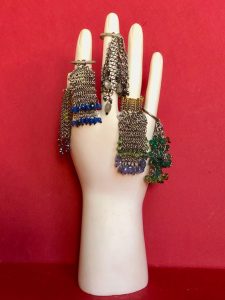 GOLDSMITHS' COMPANY
Celebration in Gold in Silver
2012
The Goldsmiths' Company is one of the Twelve Great Livery Companies of the City of London, its roots going back to the trade guilds of the Middle Ages.
The word 'hallmark' entered the English language in the late 15th century when craftsmen were required by ordinance to bring their ware of gold and silver to Goldsmiths' Hall to be stamped with the mark by statute, and therefore approved for sale to the public.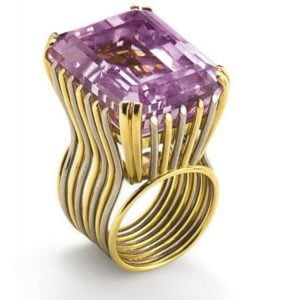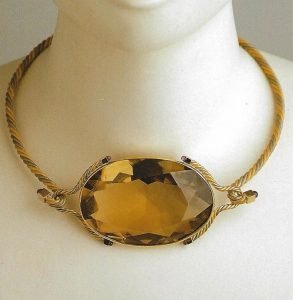 HAMILTON & INCHES
Hamilton & Inches of Edinburgh (and London) is a leading jewellery and luxury good store and Royal warrant holders to HM the Queen, independently owned and highly individual. Described by Vogue as 'The Luxury Goods Star of Scotland'. Nathalie Hambro designed for Hamilton & Inches several exclusive collections from 2000 to 2004, including jewellery, handbags, scarves, belts, tableware and various objects, all crafted in their Edinburgh workshops, a technically rewarding collaboration for Hambro.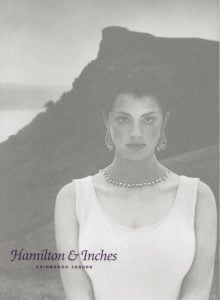 NMH BAGS
Nathalie Hambro does not design through drawings which are the passed on to a manufacturer to be interpreted, instead, she works through each stage of the production by hand, often taking the materials themselves as a starting point and allowing them to some extend to dictate the design. This is immediately tangible in the sensuousness of the pieces where seemingly incompatible textures are invigorated by their proximity to each other.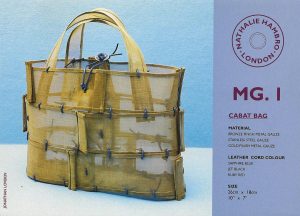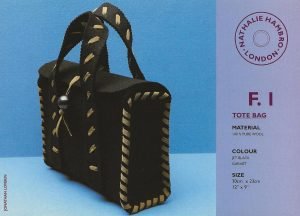 V&A
Nathalie Hambro's couture handbags and her limited edition clothes are housed in the Permanent Collections of the V&A museum.
Her stainless steel mesh handbag 'Cabat n1' was selected and showcased as one the two handbags symbolising the Millennium, (the other was 'Chanel 1999 Millennium'). Hambro clothes are made from silver/grey reflective fabric, lined with shocking pink matt silk satin and stitched with pink fluorescent thread; all fastenings are magnetic. Hambro's clothes where displayed for two years in the Fashion galleries with Tracey Amin's International Woman appliqué suitcase.
SOTHEBY'S (London)
Contemporary Decorative Arts, 1999, 2000,2001,2002, 2003
Nathalie Hambro participated to each of the five years of the duration of the selling exhibition, showcasing her jewellery, (cufflinks, necklaces, bracelets).
Waste to Taste, 2003
A design and art project focusing exclusively on work made from recycling material. Hambro contributed her Cappuccino dress, a ballgown entirely handmade with used coffee filters.
LOSA, 2002, 2003
LOSA a groundbreaking initiative to bring together traditional skills and top level international designers to collaborate together with indigenous KwaZulu-Natal tribes. The resulting products  sold at Conran London and Conran Paris.
Nathalie Hambro and designers Tom Dixon, Kate Blee, and duo Barber-Osgerby.
SOTHEBY'S (New York)
To Have and to Hold, 1998
An exhibition of Hambro's limited edition, couture handbags. The exhibition to coincide with the launch of her award-winning book The Art of the handbag at Rizzoli bookshop.
Pulp Fashion, 1999
Nathalie Hambro participated to a design exhibition dedicated to hand-made fashion items made out of paper.
DIVERSE
Nathalie Hambro's diverse designs encompass a cross section of various fields; handmade packaging: origami-like boxes to contain jewellery and other small items, graphic design, including logos, (Losa-Sothebys, Nathalie Hambro, NMH Ltd, invitations for the Royal Academy of Arts: Minuetto, Chinese Ball)…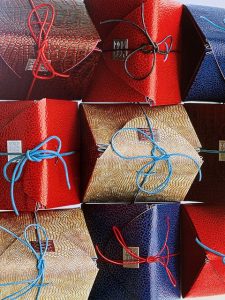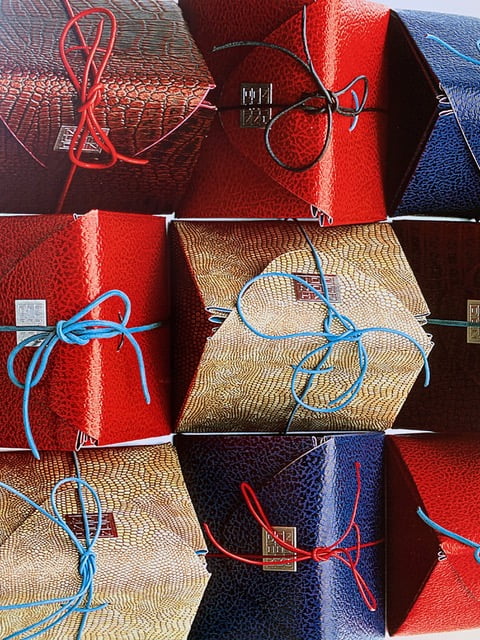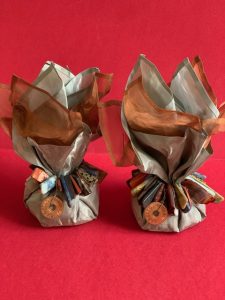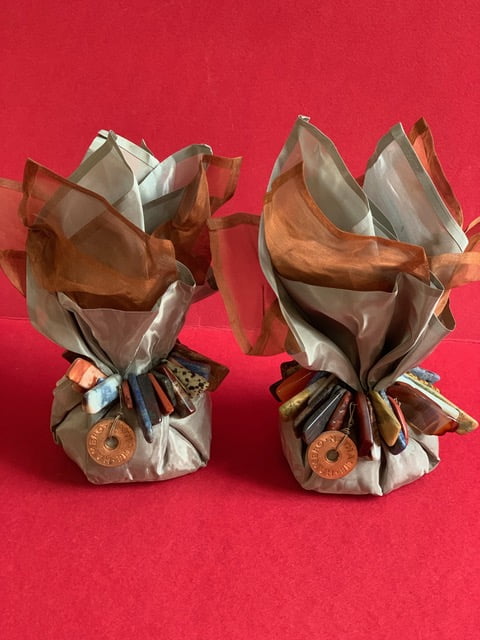 MUSEUM COLLECTIONS
Victoria & Albert Museum, London, 1997, 2004
The Museum at Fashion Institute of Technology (FIT), New  York, 1997
EXCLUSIVE COLLECTIONS
Hamilton & Inches, London, 2000
Debenhams Designer label, London, 1998
Saks Fifth Avenue, 1998
Takashimaya, NY, 1997
House of Balmain, Paris, 1997
copyright – NATHALIE HAMBRO © 2019