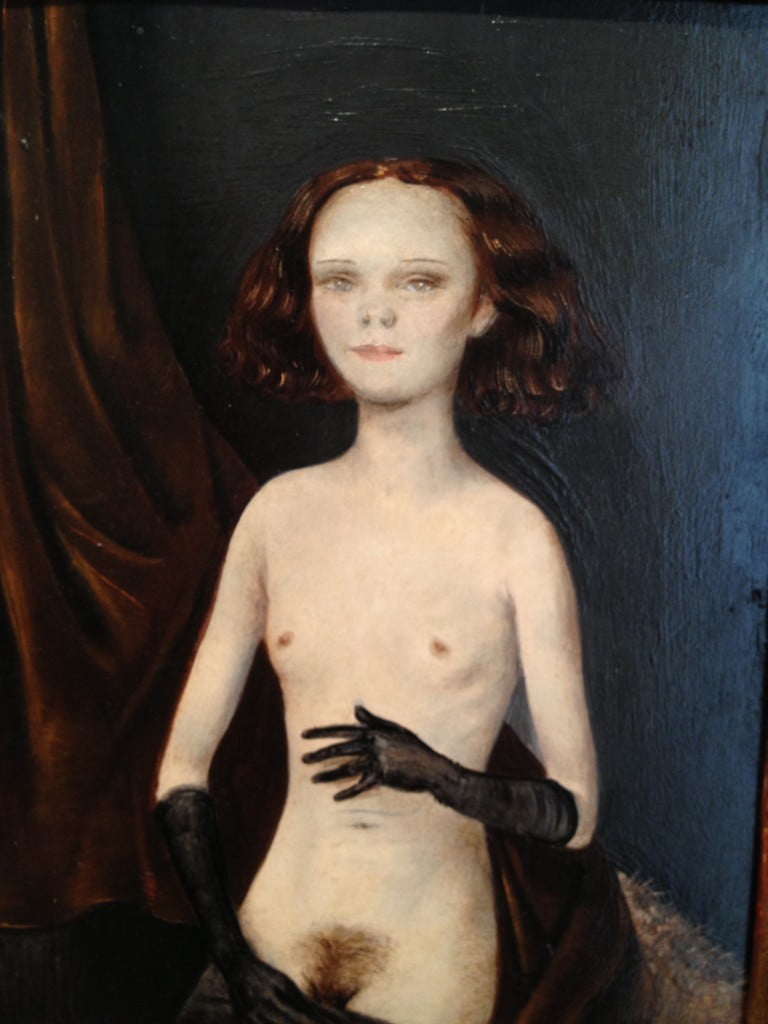 [vc_row][vc_column][vc_single_image image="3636″ img_size="full"][/vc_column][/vc_row][vc_row][vc_column][vc_column_text]Otto Dix, Venus in Gloves, 1933

The Silverman Collection
Richard Nagy Ltd
22 Old Bond Street, W1S 4PY
+44 207 262 6400
October 5 – November 24
The Silverman Collection, acquired by American collector Benedict Silverman is one of the most important private collections of 20th Century German and Austrian art in the world. This is a rare opportunity to see masterpieces which have travelled to prestigious museums such as the Neue Galerie, MoMA, the Albertina, the Belvedere, and the Beyeler Foundation, as well as important museums in Korea, Japan and Australia – but never presented as one man's collection.
The collection comprises artistic gems from the Viennese Secession by Gustav Klimt, Egon Schiele and Oskar Kokoschka, as well as astonishing Wiener Werkstätte furniture by Koloman Moser and Carl Otto Czeschka. It also features an exceptional group of drawings by Alfred Kubin and major works by the German Expressionists Georg Grosz, Otto Dix, Ludwig Meidner, Oskar Schlemmer and Max Beckmann.
The German Expressionists were witnesses of a changing world, the end of an epoch leading to Modernism. They were politically engaged in a sardonic criticism of German society, depicting the fragility of bourgeois life in Weimar Germany. In the Otto Dix painting Self Portrait With a Model (1923), the female figure is thrust into the foreground, naked and exposed, while Dix stands beside her fully clothed, seemingly unaffected by the proximity and vitality of her naked presence. The model here represents the idea of truth-to-nature, a concept that was very important to Dix at the time.
George Grosz's Tempo der Strasse (1918), is a kaleidoscopic cross-section of Berlin rendered in a Cubo- Futurist style. The work depicts the city night as a dark and frenzied psychological onslaught of exhilarating sights, sounds and sensations. The painting is one of a series of era-defining oil paintings of Berlin that Grosz made during the turbulent last years of the First World War when Germany was slowly sinking towards catastrophe.
One of the most striking pieces in the collection, The Round Table (1917), is a visionary painting by Austrian artist Egon Schiele, Klimt's protégé, who died in 1918. This was his last great project. The works attempts to use Schiele's allegorical sense of his own sacred mission as an artist with what he hoped would be the new political realities of a post-war Austria. The precise identity of all the figures in the painting will probably never be settled, but it is obvious that Schiele wanted to draw a clear parallel between the gathering of his artist friends sharing a meal and the spiritual symbolism of the Last Supper.
Another remarkable work is the 1911 oil on canvas Ria Munk painted by Gustav Klimt. Ria Munk, the daughter of an Austrian Jewish industrialist, committed suicide in 1911 at the age of 24 because of an unhappy love affair. Well acquainted with the Munk family, Klimt executed this portrait upon Ria's death and presented the painting as a gift to her parents. Ria's mother later commissioned Klimt to create a different posthumous version depicting her daughter alive.
The collection is probably the best to see of the (Frieze) week ahead.[/vc_column_text][/vc_column][/vc_row][vc_row][vc_column][vc_empty_space height="50px"][vc_single_image image="3637″ img_size="full"][vc_empty_space height="50px"][/vc_column][/vc_row][vc_row][vc_column][vc_column_text css_animation="none" el_class="with-link"]

    back to ART DIARY[/vc_column_text][/vc_column][/vc_row]